CallHealth is a technology-powered healthcare company. Its most comprehensive and integrated virtual-and-mobility platform is the
world's first and only platform that brings "Everything about health" to the customer's doorstep.
CallHealth's mission is to provide a global eHealth Platform that leverages Technology, Knowledge and Human Capital for
comprehensive patient-centric services... Anytime, Anywhere.
---
Platform
CallHealth's Mission Control Centre driven, Intelligent digital platform, connects stakeholders seamlessly across the healthcare value chain. it assures the best clinical outcomes for its customers by monitoring and controlling all critical healthcare service measures. It does so, while continuing to extend the benefits of eliminated distances and reduced costs.
Powered by a monumental 4000 person years of developmental effort and tested over a representational population of 20 million people - covering metros, cities, and towns - CallHealth's proven and robust platform is now ready for national- and global-scale deployment.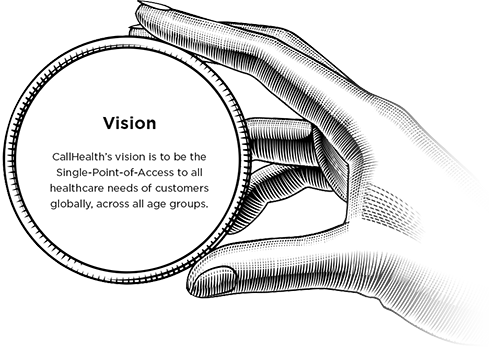 Services
As an "Everything about health" company, CallHealth has hundreds of offerings for wellness, prevention and cure. Customers can avail these services virtually using CallHealth's Platform, or be serviced at Home or at a Medical/Health Centre, based on their preference or the need.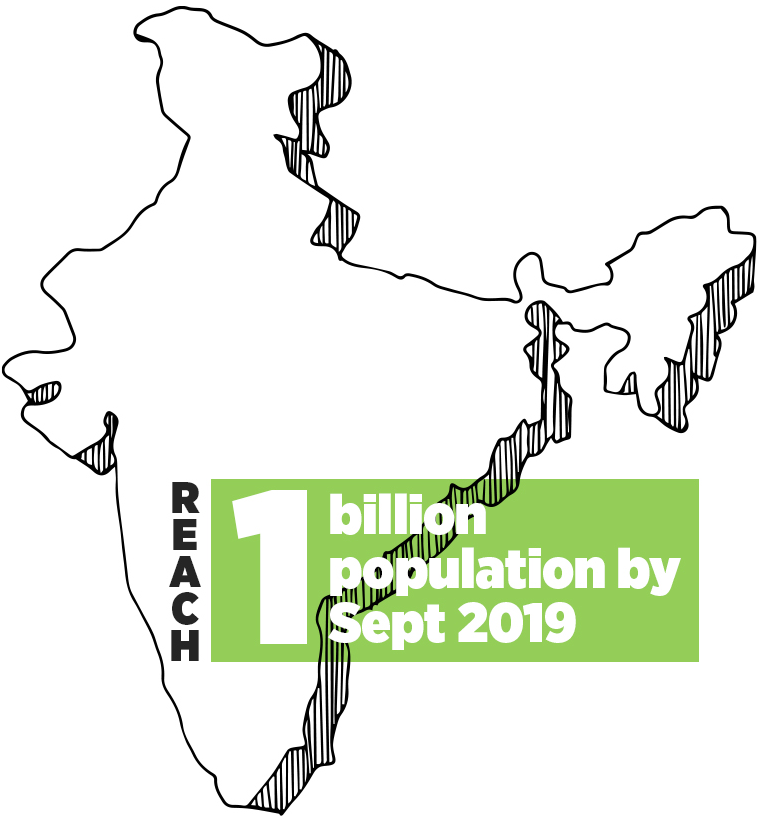 Geographies
CallHealth will extend its Platform-based virtual servies to a population of one billion in India over the internet and mobile networks by September 2019, beginning in January. It will also provide or facilitate services at home and customer-preferred medical and health centres across urban India, covering a population of 400 million people in the same period.
Competencies
CallHealth blends its own innovative and pathbreaking approaches with the global best practices in 'technology' and 'medical' domian - in strict adherence to Medical Protocols - to bring the best of both worlds to the end user. The company is committed to constantly push the boundaries of excellence to stay at the leading edge of healthcare services in the best interest of its customers.